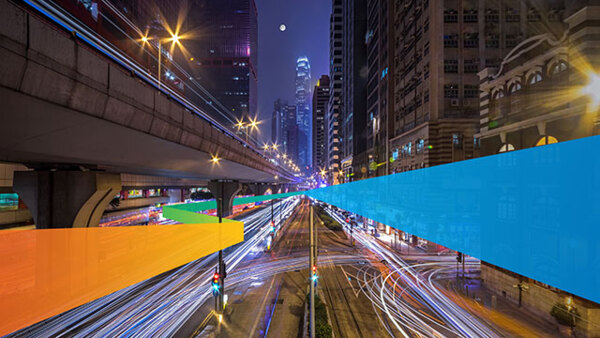 This TelecomTV headline, "10G: Will it be Twice as Good as 5G?" captures my initial reaction to 10G. Admittedly, I was a bit perplexed – weren't we still trying to figure out 5G?
But alas the two are not connected. The "G" in 5G is referred to as 'Generation', as in the next generation of technology like 2G, 3G and subsequently 4G. For 10G internet, the "G" stands for gigabit and is closely associated with broadband technology. 10G is the cable industry's vision for delivering a remarkable speed of 10 gigabits per second to homes in the US and globally.
While both technologies illuminate some hype on their own, one shared expectation of both 5G and 10G Internet is the promise of faster speed (like never before), lower latency and the support of new applications such as AI, AR/VR, IoT, machine to machine communication, etc.
CLICK TO TWEET: CommScope's Alper Turken talks about the world's first commercial virtualized 10G-EPON deployment that will enable J:COM to power 10G broadband in Japan.
10G is redefining home experience
The "work-from-home reality" is now part of our lives. As people stayed connected digitally, more are playing online games (44 percent), using social media (38 percent) and streaming video (36 percent), according to a survey by Nielsen investigation which was conducted in 11 markets in Asia. It's no surprise we're relying on our home networks more than ever before.
According to a Google report, COVID-19 has accelerated infrastructure developments to accelerate connected homes.
From TV streaming to gaming devices, we are seeing a rise in average number of connected devices in household worldwide. The average number of devices per household in the US is about 10.37, while it is about 9.16 in the UK, according to Statista. A separate report from Statista also mention household penetration for smart appliances in India will be 2.4% in 2021 and is expected to hit 5.5% by 2025; and a staggering increase of connected homes from 19 % in 2021 and is expected to hit 62.6% by 2025! 10G is going to play a major role in ensuring that all of these devices work to their full potential – meaning reliable bandwidth and Wi-Fi throughout the home.
Consumers aren't the only ones who will benefit from the promise of 10G. Industries such as healthcare and education will tap into this technology to improve services and enable applications of the future.
10G no longer a dream but a reality
Network operators are not only focusing on 5G deployments. They are also testing 10G around the world. CommScope is proud to be part of these trials as we work with customers to bring 10G broadband to the consumers and businesses.
Please watch the video which includes more details on the world's first commercial virtualized 10G-EPON deployment that will enable J:COM, Japan's leading cable broadband and multi channels video provider, to power 10G broadband across the country's residential and business customers.