CommScope features a proud heritage of technologies and trademarks
Below is a list of many of CommScope's trademarks and registered trademarks in the United States, which may also be registered in other countries.
This list is not exhaustive and the absence of a product or service name or logo from this list does not mean that we have waived our rights in that name or logo.
Questions? Contact us at publicrelations@commscope.com.
A - F


AccuRET®
ACT®
ADC®
AGILEMAX®
Airvana®



Andrew®



ARRIS®







BEAMFLEX®
BEAMFLEX+®
BINARYKNIGHT™
BLE™
BrightWire®
BUDI™
C4®
Cable Exchange®
CablePak®
cCatalog®
C-COR™
CERTI-SEAL®
CHANNELFLY®
CHERRYPICKER®
CHP MAX5000®
CIPHERKNIGHT™
CLOUDPATH®
CommAlert®
CommPak®
COMMSCOPE®


COMMSCOPE FLX™
COMMSCOPE MOSAIC™
Comsearch®
ConQuest®
Constellation™
CONVERGEMEDIA®
CORVIEW®
CORWAVE®
CST®
CTrak®
DIGICIPHER®
DLX®
DryLine®
E2O®
E6000®
ERA®
EXPRESS EXIT®
FACT®
FASTIRON®
FiberFeed®
FIBERGUIDE®
FIST®
FLEX MAX®
FLEXWAVE®
FOSC®
FXL®
G - P
GHOST TERMINAL®
GigaSPEED®
GigaSPEED X10D®
GigaSPEED XL®



HELIARC™
HELIAX®
HIGHBAND®
HOMEASSURE®
HomeConnect®
HOMESIGHT™



HOMEVANTAGE™
HOMEVISTA™
ICX®
IMVISION®
InstaPATCH®
ION®
ION-E®
ION-U®
iPatch®
IQ.clear®
IQ.clear XG®
iQ.link®
iTRACS®
KREATV®
LazrSPEED®
LIGHTCRIMP®
LIGHT-PLEX®
LightScope®
LSA-PLUS®
LX.5®
Media 6®
MEDIACIPHER®
MINIBRIDGER™
Mosaic™
MT-RJ SECURE®
MULTITRUST®
NC4000®
NETCONNECT®
NG3®
NG4access®
NOVUX®
now meets next®
OCTOPUS®
OM4100®
OM4120®
OM6000®
OMX®
OMX600®
OneCell®
OPTI MAX®
OptiSPEED®
OPTI-TRACE®
P3®
PartnerPRO®
PATCHMAX®
PEDCAP®
PICABOND®
PowerShift®
PRODIGY®
PROPEL™
PullMaster®
Q - Z
QR®
QUAREO®
QWIK®
QWIK II®
RADIAX®
RAPID FIBER®
RAPID REEL®
ReadyPATCH®
RealFlex®
REGAL®
RET MASTER®
RIPCURRENT®
RISERGUIDE®
RUCKCAST®
RUCKUS®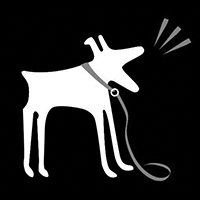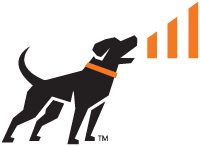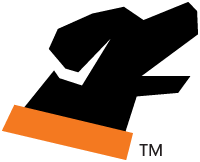 RUCKUS ONE™
RUCKUS WIRELESS®
SECUREMEDIA®
Sentinel®
SERVASSURE®
SKYBLOX™
SMARTCELL®
SMOUV®
SnapStak®
SNAPTAK™
SODIACS™
SpanMaster®
STARLINE®
SUREGROUND®
Sureflex®
SureGuard®
SURFBOARD®



SURFBOARD MAX®
SURFBOARD THRUSTER™
SYSTIMAX®
TeraSPEED®
THE ART OF COMBINING PASSIVE AND ACTIVE™
TOUCHSTONE®
TRAC®
UltraMedia®
Uniprise®
ValuLine®
VEXTRA®
VisiPatch®
VisiPatch 360®
WE TOTE®
WebTrak®
XAGA®
XpressPrep®
YOUR NOW AND NEXT®
Third Party Trademarks
The CommScope website and other documents may refer to third party trademarks. Below are a few third party trademarks that may be found on our website:
Android is a trademark of Google LLC.
Dolby and the double-D symbol are trademarks of Dolby Laboratories.
HDMI, HDMI High-Definition Multimedia Interface, and the HDMI Logo are trademarks or registered trademarks of HDMI Licensing Administrator, Inc.   
HEVC Advance is a registered trademark of Access Advance LLC.
Wi-Fi is a trademark of the Wi-Fi Alliance. 
All third-party product names, trademarks and registered trademarks referenced are property of their respective owners.