Corporate Responsibility and Sustainability
Corporate Responsibility and Sustainability
Investing in Our Future
Let's shape the future together
As a global technology leader in connectivity, CommScope's network solutions are essential to the world's critical communications infrastructure.

By utilizing innovative technology, intelligent engineering and energy-efficient designs, CommScope is building sustainable networks that make our customers more agile while also preserving the natural ecosystems from which we source our raw materials.
We're privileged to have the talents of extraordinary thinkers and innovators who are recognized internally and by outside organizations for their efforts. Their committed spirit drives us as a company to be a model of safety, sustainability and corporate responsibility.
CommScope has been recognized by customers and organizations around the world for outstanding solutions and services, management systems, Corporate Responsibility and Sustainability programs, initiatives and performance.
"I'm proud of our employees' incredible efforts to meet our partners' and customers' needs—all while embracing sustainability as a fundamental business value. CommScope's industry leadership, commitment to sustainability and role in developing the networks of tomorrow humbles me every day."
Chuck Treadway
President and Chief Executive Officer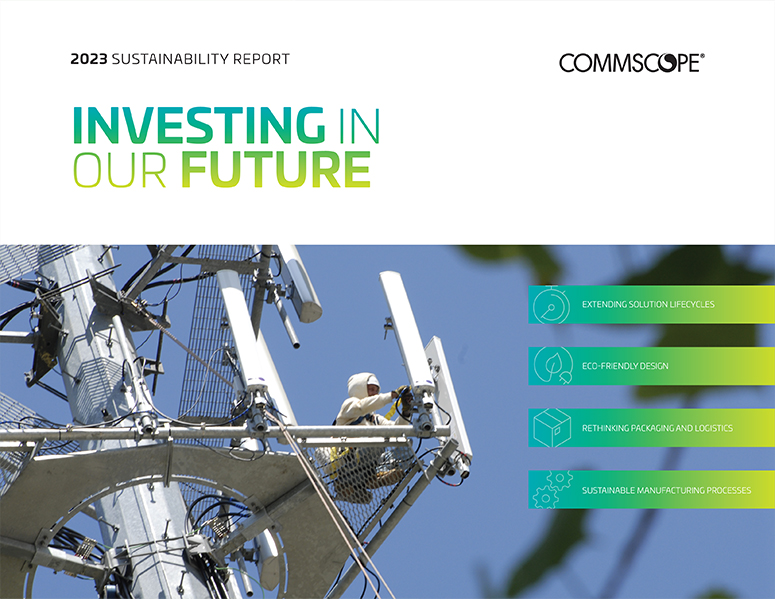 ---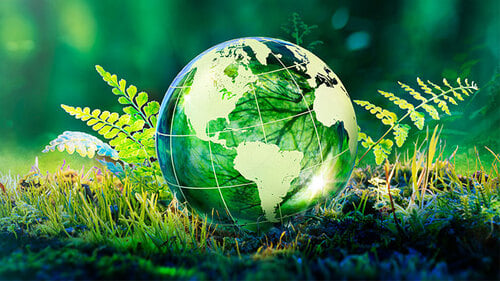 Because CommScope is part of the world's most important networks, we're committed to being part of the world's environmental solution.
PHILOSOPHY
Welcome to a sustainable philosophy that embraces our values and holds us accountable to produce smart solutions that respect our people and our planet.
ENVIRONMENT
At CommScope, we are actively reducing the environmental impact of our products, sites and manufacturing processes.
HEALTH AND SAFETY
We are proud of our employees for embracing health and safety as a vital part of their everyday workplace experience.
ETHICS
Our Code of Ethics and Business Conduct provides a framework for expected conduct on the part of our employees and third-party representatives.
PEOPLE
As we empower our people, they become more productive. As we invest in nearby communities, they thrive.
SUPPLIER RESPONSIBILITY
We're working diligently to support diversity within our supplier relationships, including small and minority-owned businesses.
PRODUCT SUSTAINABILITY
From the initial design phase continuing through all phases of the product life cycle, the CommScope product design process prioritizes sustainability.
DOCUMENT LIBRARY
From ethical business practices to workplace safety to environmental stewardship, each CommScope employee has agreed to honor and uphold these principles.
PRODUCT COMPLIANCE
CommScope manages our Product compliance process and status using a cross-functional approach to comply with applicable laws, and customer requirements regarding the use of various substances in products and the manufacturing process.