Structured Cabling Standards
Structured Cabling Standards
Making sure your network keeps pace with evolving technologies requires a strategic investment. What's good today is not necessarily so tomorrow (see, for instance: Beta tapes). You need a partner who is fully connected to industry considerations-and who designs and manufactures components that accommodate those changes.
We can help
As a global leader developing enterprise network solutions, we actively participate in each of our industry's major standards organizations. Indeed, over the past few years, more than 30 of our team members with standards expertise attended a cumulative 60 different cabling, infrastructure, components and applications standards projects around the world, ensuring that our network solutions work seamlessly when supporting new applications.
It's an ongoing commitment to progress and innovation, where our experts share research and technology that help enterprise network infrastructures perform better and more efficiently.
The result is that, when you partner with CommScope, you're partnering with a company that helps position your network for long-term success, with solutions that feature:
Platform stability
Industry compliance
Open technology, deploying effectively across multiple systems
High reliability and quality
Ease of use and reduced maintenance costs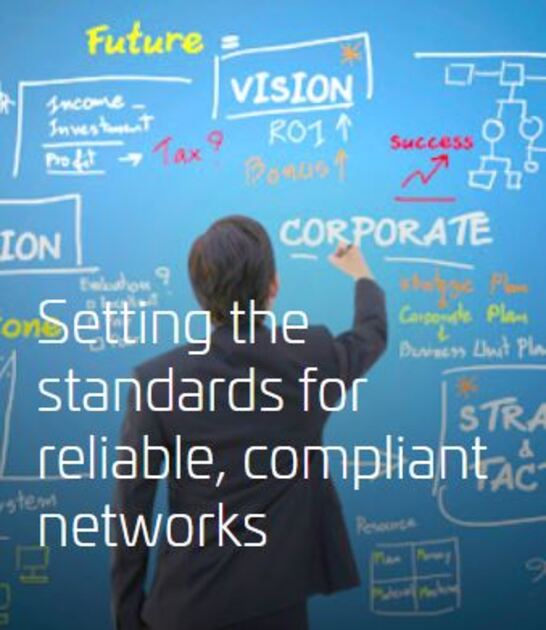 Enterprise solutions by CommScope. A standards approach that makes a difference.
---
The Standards Advisor:
Our quarterly updates on the standards relevant to the structured cabling industry, and the impact they have on your network design, planning and operations.
---
Want more information on standards? Select an organization to learn more: