Select a podcast below to start listening to engaging conversations about the latest technologies and trends in our industry.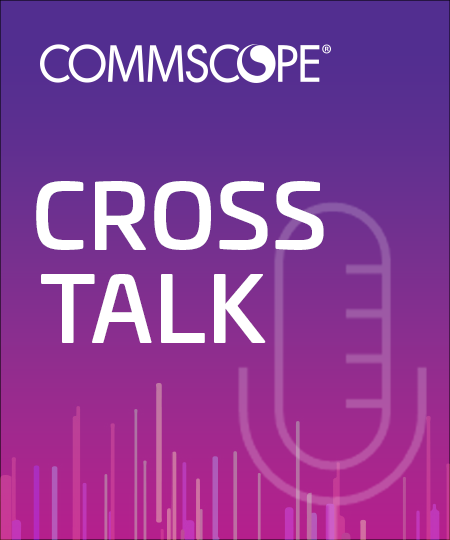 Have you heard? Experts share their best insights in 'CommScope Crosstalk' podcast
Whether you want to plug into emerging technologies that will help you shape your business or tap industry expertise to unlock your partnership potential, don't miss the "CommScope Crosstalk" podcast.

The series airs every other Thursday and features the insights you need to gain the competitive edge in connectivity. Join host Mike Rearden as he chats with influencers, subject experts and telecom leaders to bring you insider strategies and best practices.
Tower Talks: CommScope Shares C-band Small Cell Challenges & Solutions
Episode #135
C-band deployments are underway with the major carriers, notably Verizon and AT&T, that each got an early start with Phase 1 rollouts in December 2021. Phase 2 activities are underway to meet a December 2023 deadline.
C-band is a valuable mid-band spectrum for its bandwidth capacity and reach. The early carrier activity has focused on macrocells but is moving to small cells for network densification in populated areas and for new fixed wireless access applications.
Mounting C-band radios on small cells, however, poses a host of challenges and, understandably, not one size fits all.
Kat Brooks, Sr. Director-Sales at CommScope talks with John Celentano, Inside Towers Business Editor about C-band small cell deployment challenges and some novel solutions.
Hear this and much more on the podcast, available on: Inside Towers website, Amazon Music, Spotify and iTunes.
Tower Talks: Streamlining Network Deployments with CommScope
Episode #107
Wireless carriers are in full 5G buildout mode. New radio equipment is being added to towers within multiple new frequency bands, each with either a dedicated or multiband antenna. Every new radio and antenna requires new fiber and power cables.
All this equipment adds significantly to the tower load, even as 4G and some 3G networks are still operating. Deployments include small cells in dense urban areas and fixed wireless access increasingly for broadband in suburban and rural areas.
New construction brings different challenges for site placements and connections. Material and labor must be coordinated efficiently and cost-effectively.
Kat Brooks, Director of Mobility Network Engineering at CommScope discusses ways to streamline network deployments with John Celentano, Inside Towers Business Editor.
Hear this and much more on the podcast, available on: Inside Towers website, Amazon Music, Spotify, or iTunes
Tower Talks: Making Metro Markets Reliable with PowerShift®
Episode #94
Market projections are robust for small cells that will be needed in coming years as mobile network operators densify their networks, particularly in populated metro markets. Small cells typically are deployed on street furniture such as utility poles, streetlights, and custom-built poles installed along city streets.
The challenge for network operators is to figure out where to place these small cells, how to power them, and how to connect them back into the network, all in a cost-effective and efficient manner. More importantly, how to keep these small cells functioning during a power outage.
Tom Craft, Engineering Director for Metrocell, Integrated Solutions and Microwave at CommScope, discusses centralized power solutions for small cells with John Celentano, Inside Towers Business Editor.
Hear this and much more on the podcast, available on: Google, Amazon Music, Spotify, or iTunes
Tower Talks: A PIM Discussion with Chris Stockman of CommScope
As MNO macro networks grow more complex and crowded, the risk of passive intermodulation (PIM) grows as well. A major source of PIM at the top of the tower is the numerous non-RF path accessories like brackets, hangers and mounts. CommScope's PIM-Guard​ components are optimized to reduce PIM while maximizing structural integrity. When combined with CommScope's PIM-fighting RF path components, PIM-Guard accessories provide an end-to-end strategy, enabling network contractors and installers to improve the RF efficiency in their customers' evolving and complex networks.
Learn more on the podcast, available on the Inside Towers website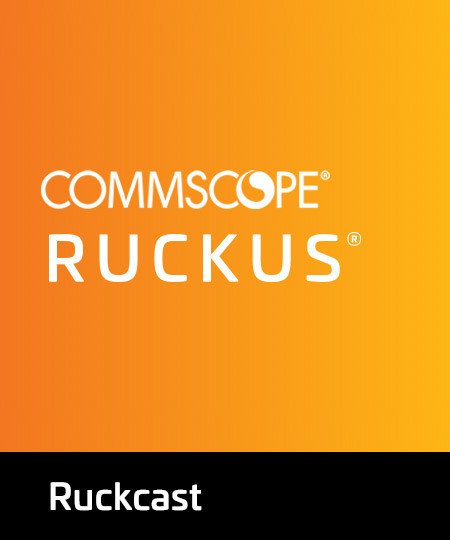 RUCKcast
The RUCKUS education team from CommScope brings you interesting topics with a wide range of guests to sit down and discuss all things that make up the product portfolio. We'll discuss topics including products from our portfolio, WiFi, routing and switching and more! We can't wait to share with you what our teams are up to.