Software integration services
Custom outcomes to help automate, orchestrate and optimize your operations
Fast-forward to the future with:
Automation and orchestration
Communications service providers (CSP) are stressed by high traffic volumes, increasingly convoluted infrastructure, and complex network management while competitive forces are pressuring their profit margins. To prevail, service providers must offer advanced services to their customers as they move new offerings from the drawing board to the market in weeks (or even days) rather than months. Traditionally, a siloed, fragmented network infrastructure often prevents this.
CommScope services for multi-domain service orchestration bring the software development and integration support to streamline service activation and enhance service agility. We leverage the best-of-breed and leading-edge technologies and platforms for orchestration and automation, including ONAP (Open Network Application Platform). We are committed to building an open solution that helps CSPs create the programmable, automated and intelligent networks of the future.
We seek to collaborate using open-source and open standards. We are members of the Linux Foundation community, helping us enable our customers to benefit from the latest open-source technologies.
Custom software development
Often the expertise to develop new software capabilities isn't available or is tied up on other strategic projects. Our software development team has unmatched technology skills and tools that are laser focused on the unique challenges of broadband and video service providers. What sets CommScope apart is our ability to apply our expertise in Agile processes, Devops and Continuous Improvement/Development to your specific needs. We adopt and use your preferred tools, adapt to your preferred methods and work collaboratively with you—sharing priorities, tracking progress and adjusting as needed to achieve the desired results.
Test and validation services
Our experienced test engineers have completed hundreds of successful testing projects for service providers. We deliver proven, best-of-breed test approaches using customized tools and specialized automation capabilities. Our technical expertise and experience in CPE integration programs make us the first choice for integration testing, user experience, and performance testing of your solutions. We can augment your staff in your own facilities, consult on and deliver test plans, or develop and execute in our own lab facilities in locations across the globe.
Software consulting and systems integration
CommScope Software Defined Services unlocks business potential for communications service providers—enabling new software-based product or service offerings, or simply increasing efficiency in operations. Our expert software consultants rapidly gain a deep understanding of technical objectives and pain points, tailoring a proposal aligned to the client's parameters and priorities. Delivery may take the form of turnkey managed projects, staff augmentation, master service integration, or a program incorporating multiple delivery models.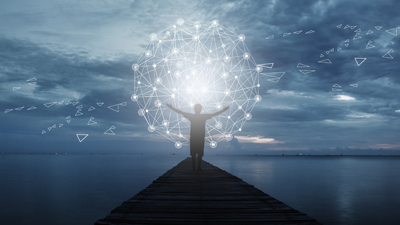 Accelerating time to market for new services using orchestration
Case Study
The time required to design and deploy new services—combined with the high cost of operating legacy networks and the inability to manage the lifecycle of services in a timely manner—had become a major business challenge for this global telecommunications provider. So they turned to CommScope to build an agile, programmable and model-driven network.
CommScope developed an orchestration framework to take this customer into the future. By abstracting the complexity of the network using an orchestration layer and standard APIs, CommScope greatly simplified the topology—vastly reducing manual interactions for tasks such as network activation. Contribution networks no longer interface with BSS systems through a tangle of convoluted connections, engaging instead at the BSS level only while the orchestrator composes what has to happen in the network below.
Additional resources
Data Sheet: Professional Services - Multi-Domain Service Orchestration

CommScope Professional Services helps communications service providers automate their complex networks through open-standards-based Multi-Domain Service Orchestration.

Download
Data Sheet: CPE Systems Integration Services

This data sheet describes CommScopes approach to adding or augmenting the user experience through existing or new CPE.

Download
Data Sheet: Professional Services - Test and Validation Services

Download
Documents
Data Sheet: Professional Services - Multi-Domain Service Orchestration

CommScope Professional Services helps communications service providers automate their complex networks through open-standards-based Multi-Domain Service Orchestration.

Download
Data Sheet: CPE Systems Integration Services

This data sheet describes CommScopes approach to adding or augmenting the user experience through existing or new CPE.

Download
Data Sheet: Professional Services - Test and Validation Services

Download