Wi-Fi is now an essential utility
In today's homes, we connect laptops, tablets, smartphones, smart TVs and even doorbells to broadband via Wi-Fi. One reason for Wi-Fi's huge success is its use of freely available, unlicensed spectrum. However, because so many devices are now using this unmanaged resource, congestion occurs, which degrades performance. This started in the 2.4 GHz band but, now, the more recent 5 GHz band is also becoming congested—a major issue for service providers aiming to deliver high-value services (such as UltraHD video) over Wi-Fi with assured levels of service.
As access network speeds increase, Wi-Fi performance around the home needs to improve or it will become a bottleneck. Gigabit Wi-Fi will require wide Wi-Fi channels. This, in turn, will drive the need for more radio frequency (RF) spectrum for Wi-Fi to use.
New Wi-Fi spectrum
New Wi-Fi spectrum
In April 2020, the USA FCC announced the availability of 1.2 GHz of spectrum in the 6 GHz band for unlicensed use. This includes Wi-Fi. Brazil is doing likewise. In Europe, 500 MHz of 6 GHz spectrum is being planned, with similar initiatives around Asia.
This once-in-a-generation increase in Wi-Fi capacity will alleviate congestion for the foreseeable future, enable higher performance and stimulate wireless innovation.
The Wi-Fi Alliance (WFA) has named Wi-Fi in 6 GHz "Wi-Fi 6E," where the "E" stands for "Extended." The technical standard to be used is the same as for existing 2.4 GHz and 5 GHz: 802.11ax (branded as Wi-Fi 6). As only new devices using the latest Wi-Fi 6 standard will use it, the inefficiencies and degraded performance from old devices sharing the resource will be avoided. The WFA Wi-Fi 6 certification program will be extended to 6 GHz devices, guaranteeing interoperability to buyers of certified devices.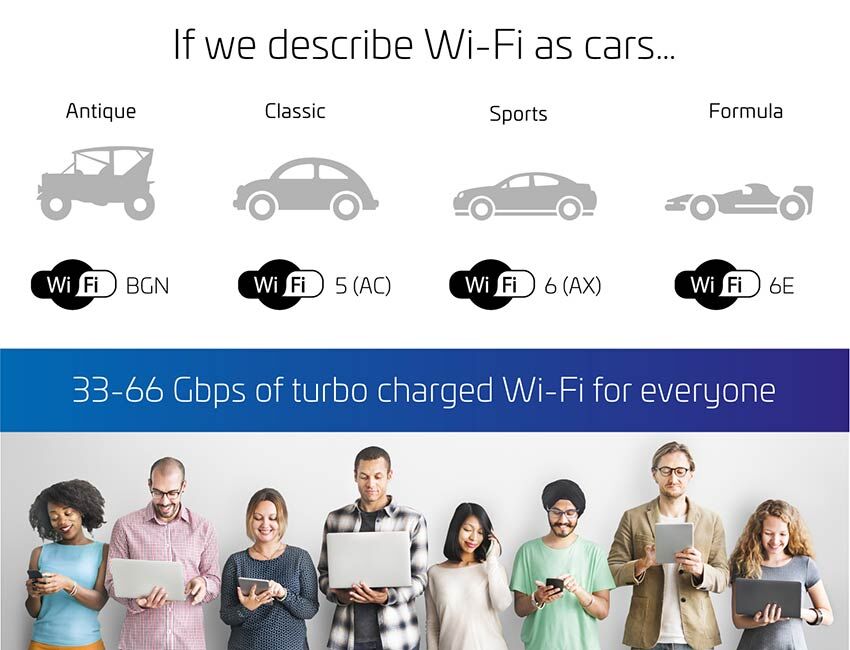 Different transmit power levels will be allowed for different uses:
Standard power for use in outdoor applications. As parts of the spectrum are already in use (for example, outdoor point-to-point links), an automated frequency coordination (AFC) system will be used to mitigate interference. An access point reports its location to an AFC service, which then tells the AP which channels it can use.
Low power indoors for use in the home and enterprises. These products will appear on the market sooner than Standard Power devices as they do not require the use of the AFC system.
The large amount of spectrum will accommodate wide Wi-Fi channels, enabling higher speeds, extending Wi-Fi performance into gigabit speeds.
A key feature of the Wi-Fi 6 standard (in any band) is orthogonal frequency-division multiple access (OFDMA). This technology allows scheduling of traffic to specific devices. Unlike previous generations of Wi-Fi, the performance of a Wi-Fi connection can be deterministic, with low latency allowing for a minimum quality of service. This will work even better in 6 GHz, where there is no congestion.
Wi-Fi 6E in the home
Wi-Fi 6E-enabled consumer devices will start to come onto the market in 2021. Home gateways and routers will need to be replaced to support 6 GHz. These will be tri-band devices—2.4, 5 and 6 GHz—so there will be some additional cost over a dual-band access point. As demonstrated by mesh Wi-Fi solutions, consumers are prepared to pay a premium for better Wi-Fi performance.
---
Service provider opportunity
The service provider opportunity
Service providers should be early adopters of Wi-Fi 6E solutions to deliver differentiated services in the home: gigabit wireless connectivity with high levels of service assurance.
Operators should aim to become the connected home service integrator—placing their managed Wi-Fi solutions at the core of the home network instead of retail solutions that do not provide any visibility.
It is not necessary to wait for the consumer to buy 6E devices; service providers can provide both ends of the connection, in "bookend" applications.
Here are some examples
A high-performance wireless backbone for the home
Home gateways, mesh Wi-Fi extenders, set-tops, smart media devices—all interconnected wirelessly by Wi-Fi 6E to deliver assured levels of QoS, with headline-grabbing multigigabit speeds.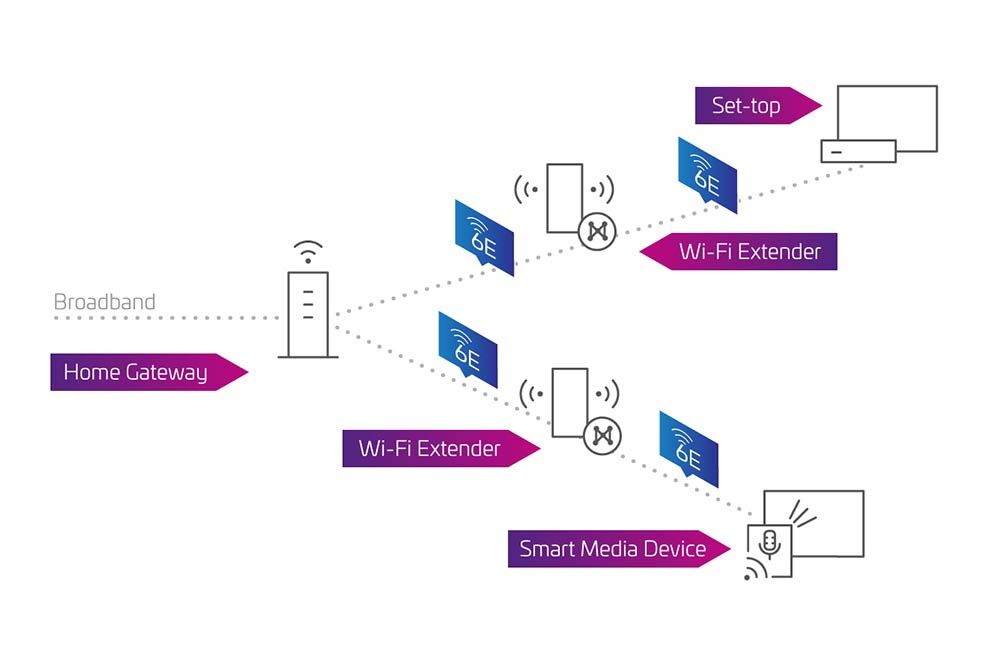 Multidwelling units
The amount of spectrum available will allow individual apartments in a block to be allocated their own Wi-Fi channel, avoiding interference.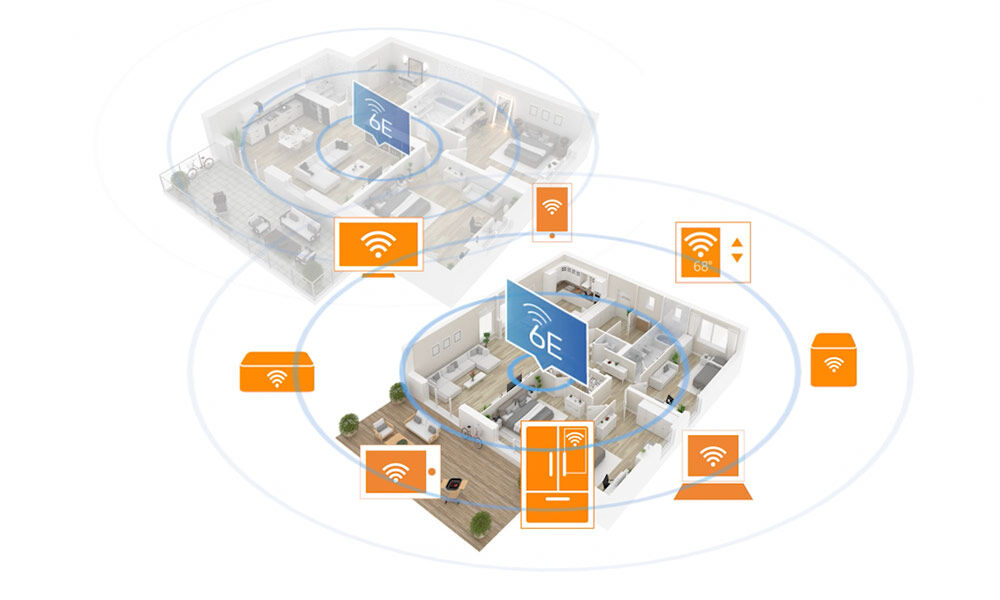 ---
CommScope and Wi-Fi 6E
CommScope and Wi-Fi 6E
CommScope has been a long-time advocate of opening up the 6 GHz band for Wi-Fi and has contributed to technical discussions around its use. This has been recognized by the Wi-Fi Alliance with CommScope being a recipient of the 2020 Industry Impact Award.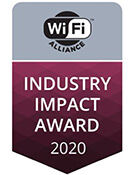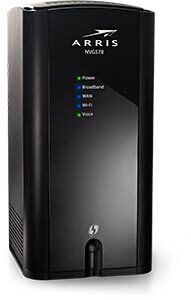 Wi-Fi 6E enabled products

We are actively working on Wi-Fi 6E enabled products. We were the only manufacturer to demonstrate a 6 GHz Wi-Fi home gateway at CES 2020 in January.
---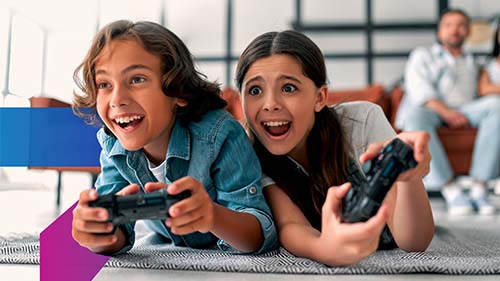 Low Latency Service for Enhanced Broadband Services
eBook
In this paper, Ian Wheelock of the Home Networks CTO office describes the causes of network latency and its increasingly significant impact on end-user applications. He reviews the technology available to address it and how service providers can bring these techniques together to offer enhanced services.
CommScope's Charles Cheevers Presents "Wi-Fi 6E and the Connected Home"
Video
The allocation of the 6 GHz band to Wi-Fi is a historic moment in wireless and will impact the world of connectivity for decades to come. Charles Cheevers, Chief Technology Officer, Home Network Solutions, at CommScope, presented during the Apr. 24, 2020 Wi-Fi NOW Special Event webinar where he presented on Wi-Fi 6E and the connected home.
Wi-Fi 6E in the Home
Video
What is Wi-FI 6E and how can service providers use it to differentiate their services in the home?
Why service providers fancy Wi-Fi 6
LightReading.com Blog
Next-gen wireless platform will provide a solid capacity boost and open door to new, specialized services, CommScope exec says. But part of that future hinges on the still unresolved future of the 6GHz band.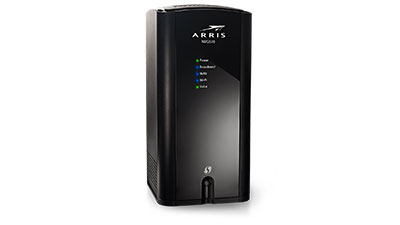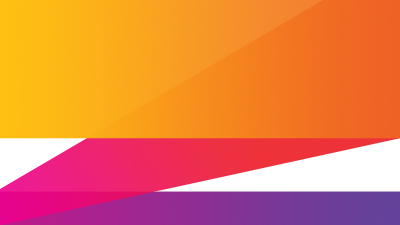 What is Wi-Fi 6E?
Technology Brief
Even as Wi-Fi 6 deployments continue to ramp up, the industry is preparing for the biggest Wi-Fi upgrade to date—Wi-Fi 6E. Here, we provide the backstory, details and specifications you need to get up to speed on the new standard.