Solve business-critical challenges with your own LTE network.
Private LTE networks enable organizations to address communication challenges that only a dedicated, secure, ultra-high-quality network can reliably support. Critical use cases include:
Secure, wide-area, high-definition video surveillance
Critical communications for security and operations teams
Remote vehicle and equipment control
Automated guided vehicle (AGV) connectivity
Mobile point-of-sale (POS) and mobile kiosk connectivity
Mobile high-volume data transfer for imagery, video, and diagnostics
Mobile connectivity for utility, public safety and passenger transfer vehicles
Low-latency connectivity for industrial automation (industry 4.0)
These and other use cases are applicable to a wide variety of industries and environments, including: airports, hospitals, hotels, manufacturing, municipalities, ports, railyards, public venues and stadia, schools and universities.
To support these implementations, organizations can build their own private LTE network by leveraging the Citizens Broadband Radio Service (CBRS) band and drawing upon a rapidly growing ecosystem of CBRS-capable devices and endpoints.
With CommScope, deploying a private LTE network can be as simple as defining the coverage area, subscribing to needed cloud services and turning on the system.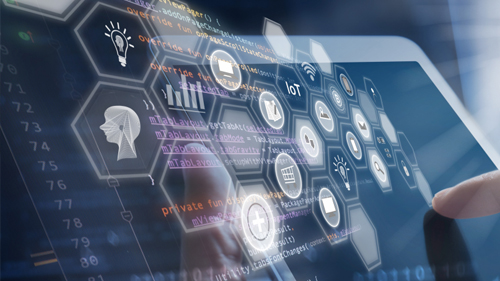 5G or Wi-Fi 6 for Enterprise?
White Paper
This white paper explains the differences between 5G and Wi-Fi 6, and explores how enterprises and building owners are likely to use each of them moving forward.
SCS: the Fact File
The lowdown on Structured Cabling Systems, which are ubiquitous. We look at their history, application, technologies and how they will evolve in the future.
Read
In-building cellular: the Fact File
An in-depth technical look at solutions for 5G in-building coverage.
Read
Superior indoor and campus-wide connectivity for the toughest wireless challenges
Our RUCKUS® CBRS LTE portfolio consists of access points (APs) and associated cloud services that provide the necessary elements to operate a private LTE network.

Learn more
Additional resources
White Paper: 5G or Wi-Fi 6 for Enterprise?

This white paper explains the differences between 5G and Wi-Fi 6, and explores how enterprises and building owners are likely to use each of them moving forward.

Download