Enterprise data center infrastructure
Put your most important business asset on a smarter foundation
Enterprise data centers are doing more than ever, from ever-expanding storage management to bandwidth-intensive virtualized and cloud applications. With CommScope infrastructure solutions, your data center is ready for all this and more.
We build our solutions to deploy simply, to operate reliably, and to provide the adaptability your data center needs to evolve and expand as demands grow.
As more data centers migrate to 50G, 100G and 400G leaf-spine architectures, there's never been a smarter time to talk to CommScope. A simpler, more reliable and more adaptable data center is the key to your business and its long-term success—and CommScope can deliver the foundation you need to compete and win.
Challenges and opportunities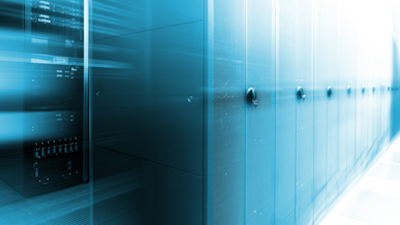 Faster time to revenue
Streamlined CommScope solutions ship fast and install easily to bring your data center online sooner.
Read the white paper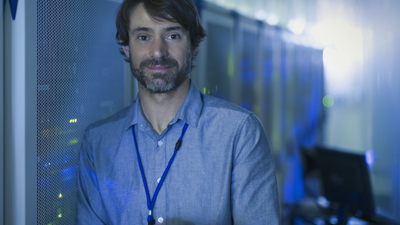 Empowering cloud architectures
Leaf-spine architectures are unlocking the potential of virtualized cloud applications.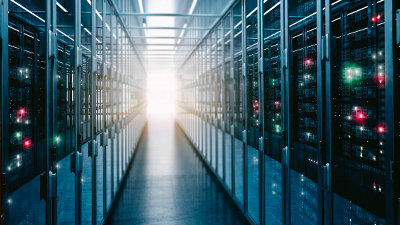 Managing the data explosion
High Speed Migration from 10G to 50G, 100G and beyond depends on infrastructure that can manage more data, more quickly.

A solutions ecosystem built for the cloud
CommScope helps enterprises evolve their data center infrastructure to cloud architectures with a complete technology platform.

Global scale with local expertise
CommScope's vast network of certified designers, installers and integrators help ensure a smooth high-speed migration for enterprises.

Fast, consistent global availability
We scaled up so you can scale up. CommScope designs, builds, tests and ships our fiber solutions from six continents, so your data center can evolve fast.
Additional resources
Brochure: Pre-terminated multi-fiber assemblies with 2.0 mm micro

CommScope's pre-terminated multi-fiber assemblies enables a wide range of connections in data center, multi-tenant data center, central offices and campus network applications.

Download
White Paper: Re-tooling the data center to accelerate deployment

This white paper will explore options for removing costs and complexities that exist in data centers today and provides guidance on speeding up the deployment of the data center.

Download
Documents
Brochure: Pre-terminated multi-fiber assemblies with 2.0 mm micro

CommScope's pre-terminated multi-fiber assemblies enables a wide range of connections in data center, multi-tenant data center, central offices and campus network applications.

Download
White Paper: Re-tooling the data center to accelerate deployment

This white paper will explore options for removing costs and complexities that exist in data centers today and provides guidance on speeding up the deployment of the data center.

Download