ONECELL
Expanding in-building cellular potential
ONECELL® enables mobile network operators to meet the growing demand for reliable LTE service where it matters most—indoors—and easily transition to 5G services when they're ready. The innovative cloud-RAN small cell architecture creates a single intelligent "super" cell inside commercial buildings and public spaces. No individual cell borders means no handovers or interference, just high-capacity, low latency performance, deployed over standard Ethernet LANs. Wireless operators can meet the soaring demand for mobile data—now and in the future—while offloading traffic from their macro networks. For enterprises, this translates to robust LTE and 5G deployed on standard IT infrastructure.
ONECELL uses an IT-friendly deployment model to bring the promise of 5G to enterprises.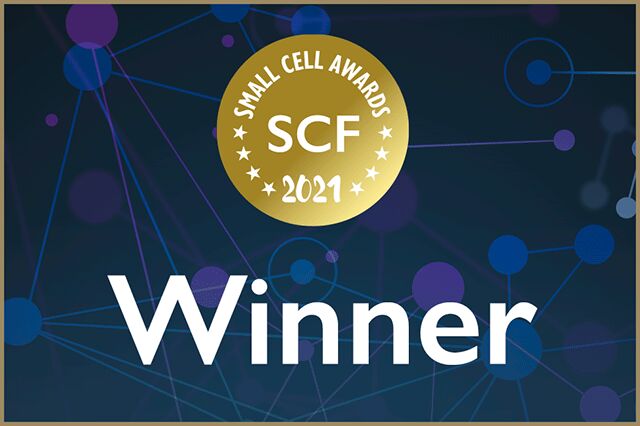 ONECELL winner of SCF Small Cell Award 2021
Category 8: Commercial product or service to enable multi-operator and neutral host business models
"The judges believe that CommScope's ONECELL is one of the most mature neutral host solutions on the market and wanted to recognize its success in proving the viability of shared small cell networks in the early stages of this market."

Network Migration from LTE to 5G NR, CBRS and More
The migration from LTE to 5G represents an opportunity for mobile network operators to expand their participation in the value chain by offering enhanced applications and services.

Open Radio Access Networks
For 5G, ONECELL leverages Open RAN and management frameworks as defined by the O-RAN Alliance and ONAP.

Mobile Experience Matters
Increasingly, our mobile devices are our first choice for accessing information and getting things done. However, great devices and apps are only as good as the signal reaching them.
ONECELL is a modular, multi-operator, in-building 4G/LTE and 5G wireless solution. The system consists of:
The Baseband Controller is responsible for performing all baseband processing and scheduling, and it coordinates the transmitter and receiver functions across all Radio Points.
Radio Points transmit and receive radio frequency (RF) signals over the air and perform some layer-1 baseband processing.
The system operates on standard Gigabit Ethernet links and Ethernet switches. As a turnkey partner, CommScope can provide all the cabling and switching needed.
The Device Management System enables automated provisioning and ongoing support.
CommScope is committed to serving and expanding the in-building wireless market in partnership with neutral hosts and mobile operators. Our ONECELL C-RAN small cell system and DMS are designed specifically to meet the needs of multi-operator, neutral hosted deployments. Together, we are making the in-building wireless future possible.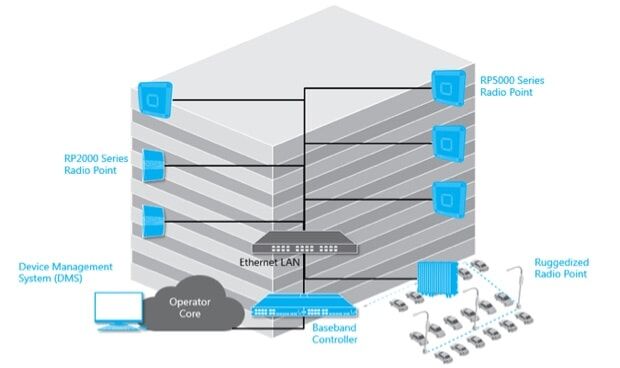 Evolution to In-Building 5G
Video
In this short video, learn how to affordably meet today's demand for indoor LTE and 5G services, while ensuring the performance that emerging applications will require.
Unlocking the Potential of In-Building Wireless Service
White Paper
The role of neutral hosts and multi-operator small cells.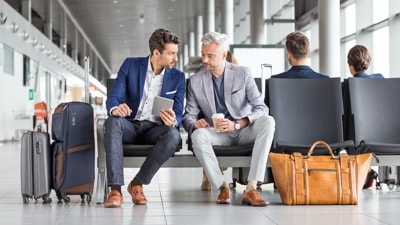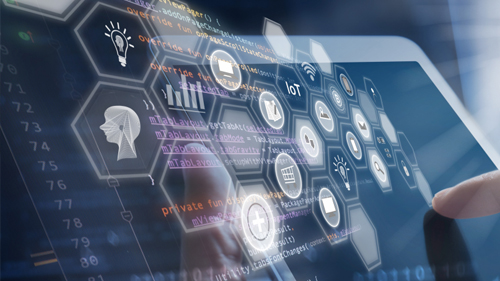 5G or Wi-Fi 6 for Enterprise?
White Paper
This white paper explains the differences between 5G and Wi-Fi 6, and explores how enterprises and building owners are likely to use each of them moving forward.
ONECELL In-building LTE and 5G Small Cell
Brochure
ONECELL from CommScope lets enterprises and property owners take control of their in-building cellular experience..