ERA®
All-digital in-building wireless solution
Distributed antenna system and highly scalable 5G
In both enterprise settings and large-scale public venues, the crucial importance of seamless, multi-operator in-building wireless connectivity leveraging Distributed Antenna System (DAS) is undeniable. These DAS networks are integral to amplifying the productivity of a mobile workforce while simultaneously enriching customer experiences using 5G.
For key players such as mobile network operators, third-party operators, and skilled system integrators, the cutting-edge digital DAS with Cloud Radio Access Network (C-RAN) offers a robust, high-capacity in-building 5G solution. This is augmented with backward compatibility for 4G LTE, 3G, and older technologies, ensuring a flexible and future-proofed solution that keeps pace with the dynamic evolution of wireless technology and growing consumer demands.
As an industry pioneer, CommScope and ERA® delivers a comprehensive offer, including DAS hardware and DAS antennas with the flexibility to deploy in either cloud-based or on-site solutions. Further complementing our offerings is our cost-effective, IT-centric approach to deployment and management. As your strategic ally, we are fully committed to shaping the next chapter of your wireless communication infrastructure.
ERA®'s cutting-edge technology seamlessly integrates 2G, 3G, 4G, and 5G--excelling in providing versatile wireless coverage that flexibly scales wherever you need it. ERA® is the ideal choice for deploying DAS networks in diverse environments in commercial
real estate, hospitals, manufacturing and warehousing,

stadiums and arenas

, transportation hubs, and campuses

.
ERA® Digital Distributed Antenna System
ERA is a complete, multi-operator, 2G/3G/4G/5G solution. This distributed antenna system consists of:
A head-end, located either on-premise or in a centralized RAN hub, that takes RF and CPRI from service provider base stations, and digitizes them for transport across the building's fiber or copper cabling

Distributed transport extension nodes (TENs) that extend the signal throughout the building, venue or campus

Access points with associated antennas and passive devices that convert the digital signal back to radio frequency (RF) for over-the-air transmission

AIMOS management system for automated and robust fault, configuration, and inventory management capabilities.

The system is fully modular, allowing any combination of signal inputs, transport media, frequency bands and radio transmit power levels to meet the needs of any environment, ranging from carpeted office buildings to multi-building campuses, airports and stadiums.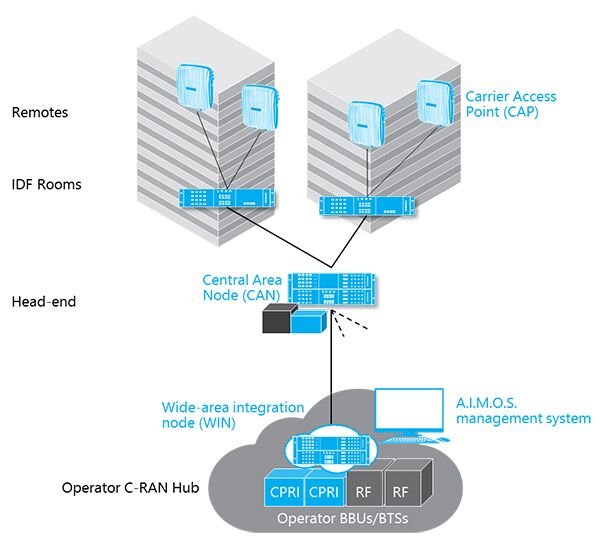 In-Building Wireless Trends

Mobile First
Increasingly, our mobile devices are our first choice for accessing information and getting things done. However, great devices and apps are only as good as the signal reaching them.

User Experience Obsession
Business and brand are built on the experiences we deliver to our customers and our employees. Putting the right information at peoples' fingertips—without spinning wheels or hourglasses—is critical.
Evolution to 5G
5G is here and upgrading is easy. Learn how to seamlessly upgrade from LTE or older technologies—and take advantage of increased speed, low latency applications and IoT.
ERA improves wireless coverage
CommScope Era™ C-RAN Antenna System
Video
We'll explain in less than 3 minutes how we're revolutionizing in-building wireless service delivery.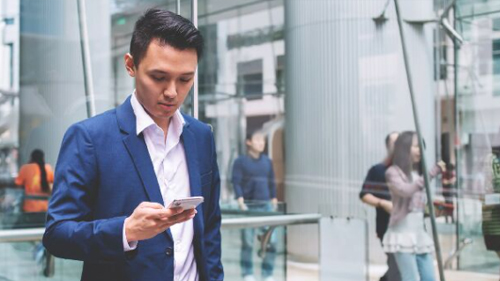 ERA digital distributed antenna system
Brochure
ERA delivers LTE and 5G coverage and capacity for enterprise buildings and large public venues.
We're Here for You
Contact us anytime for product and support related questions or requests.
Contact us